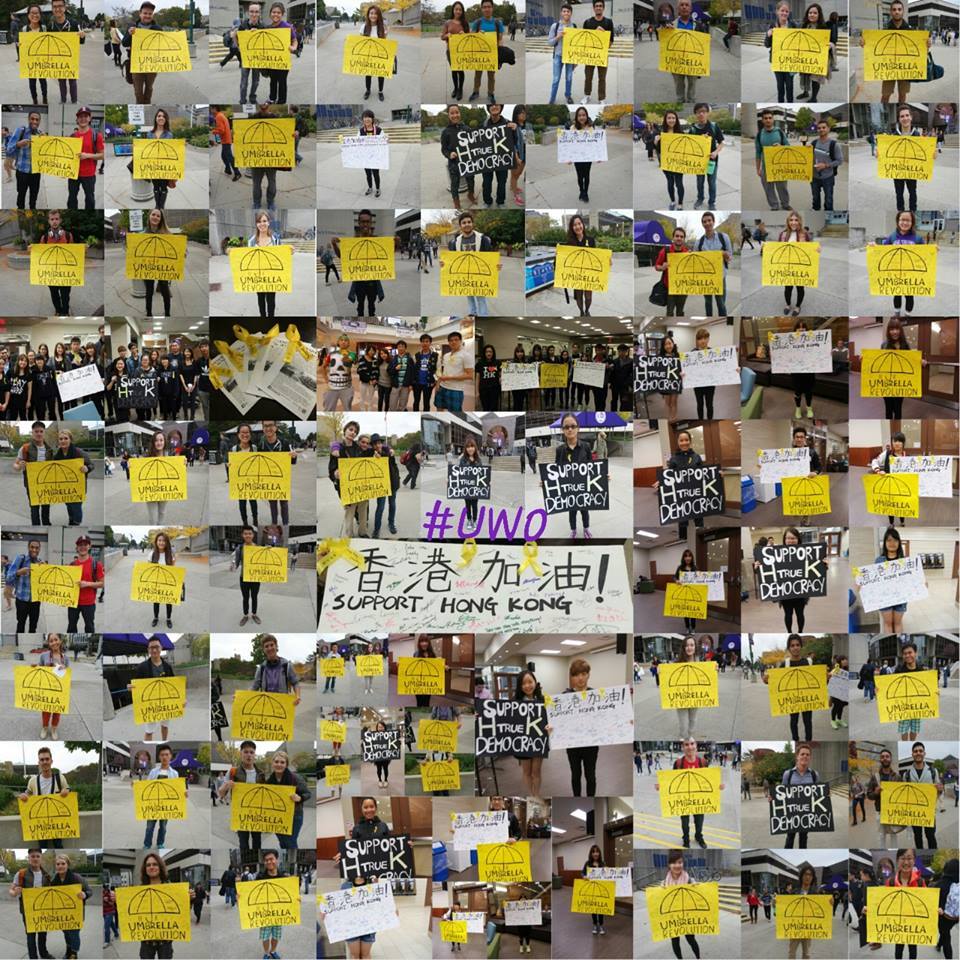 The Nation is reporting that some 10,000 union workers in Hong Kong have decided to strike in solidarity with the Occupy HK movement.
Just a week ago the protest movement was catalyzed (and moved forward in timescale) due to student action. Now older citizens of all stripes have joined in, including businessmen and women, as this liveblog update catalogues:
In Admiralty, the crowd began to swell, fuelled [sic] by many working in Central who came out during their lunch breaks to voice support.

Clad in a stripped shirt, Lampson Lo Ka-hang, 33, said: "They are doing the right thing because someone needs to pressure the government,"

He said most of his colleagues were supportive of the movement.

Another man in his 30s, surnamed Yu, who works for a financial firm, said: "I just want to take this time to support these students."
This is joined by large solidarity protests all around the world, including in regions dealing with similar problems, like Singapore.
And now there is a burgeoning strike movement. Given Hong Kong's centrality to the global economy, the greatest power protestors possess (besides moral rightness) is the ability to disrupt the way China does its business. The mainland is known for sacrificing many things to keep factories running and capital moving. The PRC government has its hands tied on one of their usual solutions to unrest- appalling violence- and thus has to face the umbrella-wielding activists on unfavorable soil.
The fight will be long, for Beijing is used to besting social movements, as this year's 25th anniversary of the June 4th massacre shows. But there is a built-up call for more political rights and economic justice. Heartening stories have been relayed, of mainland tourists showing support, amidst the expected skepticism and contempt. Events will always tilt towards those areas where protest is least constricting, and despite the tear gas and pepper spray, Hong Kong is still that island for which the issue of democracy for all of China will ultimately begin.
Each aspect of Hong Kong society is joining together, joined by the huge diaspora across the world, and other allies- many in their own battles against oppressive institutions. The bundle of sticks does not break when bent- it stays strong, and cannot be destroyed.